Sources of Retail and Mail-Order Lilacs
VIDZEMESCERINI NURSERY
Address:"Gaujas Murdeni", Zosenu parish, Cesu county, Latvia, LV-4133
Phone Number: +371 29229933
Email: info@vidzemescerini.lv
Website: www.vidzemescerini.lv
Located in the Vidzeme Highlands of Latvia. Zone nr.5 Europe. Vidzeme lilac nursery is the largest in Northern Europe with a lilac collection garden in the territory of 5 ha and a collection of 170 lilacs. Currently, 105 lilac varieties from French, Russian, American, Latvian, German and Dutch breeds are on sale. This year we are also starting our lilac selection work. We provide also online orders and deliveries in Latvia, Estonia, Lithuania, Finland, Sweden.
PLANT ADDICTS
Address: 5720 N 279th Cir, Valley, NE 68064
Phone Number: 833-577-0999
Email: info@plantaddicts.com
Website: www.plantaddicts.com/bushes/lilac-shrubs/
Plant Addicts Inc. was founded in 2017 by Richard and Chris in Omaha, Nebraska. We both have a love for plants, and want to spread our passion for plants to others! We provide high quality plants direct to customer's homes. Especially plants you cannot find locally. Our family owned business aims to provide great value and service to our customers, and promoting a fair and mutual relationship that has customers coming back for years. We hope you will consider purchasing our plants from our small business over a big-boxed store.
CHERRY VALLEY LILACS
Address: 54 Lancaster Street, Cherry Valley NY 13320
Phone Number: 518-366-3400
Email: charlepan@cherryvalleylilacs.com
Website: www.cherryvalleylilacs.com
Cherry Valley Lilacs features a 30 year old lilac exhibit garden with more than 150 mature cultivars. Some rare. With more than 50 cultivars for sale in containers, our hardy stock is grown outside on our own zone 3b farm. We have begun a preservation project to propagate rare varieties from our exhibit garden and will allow special orders from our list. We are also artisan lilac essential oil producers. We are one of the only Lilac Enfleurage operations in the world, producing lilac pomade and extracting lilac essence on site. Strolling and Perfumery Tours are available in season, however, please note, we are, open by appointment only.
FOX HILL NURSERY
Address: 347 Lunt Rd., Freeport, ME 04032
Phone Number: 207-729-1511
Email: info@lilacs.com
Website: www.lilacs.com
Lilacs are produced on their own roots and are shipped in two size categories. Many uncommon selections are available.
HOPE SPRINGS NURSERY
Address: 67 N Knapp Ct., Hopewell Junction, NY
Phone Number: 845-418-4136
Email: hopespringsnursery@verizon.net
Website: www.hopespringsnursery.com
Located amidst the historical sites of the Hudson Valley, scenic countryside with lakes, hiking trails, spas, wine tasting, and train rides, Hope Springs Nursery is nestled in the quiet wooded hills of Hopewell Junction, near Fishkill NY.

Hope Springs Nursery has the largest collection of lilacs for sale in the region, with more than 80 cultivars of lilacs, from the French, Russian and American-bred common lilac varieties, to the early and late blooming specimens. Relax and enjoy the new display garden with nearly 60 lilacs framed by evergreens, or browse the selection of lilacs for sale. Visit the nursery, open on weekends spring through fall, to pick up a splendid assortment of lilacs your friends and neighbors will envy. If you can't visit in person, your lilacs can be ordered on the website and shipped right to your door.
KING'S TREE FARM & NURSERY
Address: RT 133 (across from 200 Washington Street), West Boxford, MA 01921
Phone Number: 978-352-6359 Dick & Eva King
Website: www.kingstreefarmandnursery.com
Local nursery/farm in the Boston area selling directly through their outlet. Over 50 lilac taxa available in various container sizes and in balled & burlaped. All plants produced on their own roots. Hours by appointment or chance.
LAKE STREET GARDEN CENTER
Address: 37 Lake St, Salem, NH 03079
Phone Number: 603-893-5858
Contact Tim Wolf for rare and unusual common lilac cultivars including Russian hybrids. Over 60 lilac taxa available. Local nursery serving the Boston, Concord and Nashua area. All stock on their own roots in containers or balled & burlap.
MOORE'S HILL NURSERY
Address: 892 Finnegan Rd. Potsdam, NY 13676
Phone Number: 315-265-1630
Cliff and Janice Westerling
Mid-way between Canton and Potsdam, just off US 11, in the St. Lawrence River Valley
Website: http://www.mooreshilllilacs.com/
We are a small retail lilac nursery and bed and breakfast. We have more than 25 varieties for sale. Most plants sold are field grown in our nursery area. Come and enjoy our display garden, with more than 30 of our favorite varieties, in a scenic setting atop Moore's Hill. Open weekends from Mother's Day weekend to Father's Day. For other times, please call ahead for an appointment.
PICCOPLANT FIRM
Email: elke.haase@piccoplant.de
Website: http://www.fliedertraum.de/home/ or http://www.piccoplant.de/

SADKO NURSERY
Moscow, Russia
(095) 993-4936, 969-2535, 355-3641 Email: info@sadko-plant.ru
Website: www.sadko-plant.ru/

SYRINGA PLUS
Evelyn A. King
Address: 411 Nickerson Road, Swanville, ME 04915
Telephone: 978-352-3301 (cell)
Email: syringaplus@gmail.com
Website: www.syringapluslilacs.com, Facebook
Maine Wholesale Lilac nursery with Retail trade of superior taxa on their own roots. Open by appointment or chance. Please call Evie 978-352-3301 for more information. "Let's Talk Lilacs"
WINDY HILL FARM
Address: 686 Stockbridge Rd Great Barrington, MA 01230
Telephone Number: 413-298-3217 Fax:413-298-3167
Dennis Mareb offers an extensive selection of Syringa on own rootstock, in field grown 3 to 6 feet tall, 3 and 5 gallon containers. Located in Bershire County, Western Massachusetts where cultivars, hybrids, species and grafted standards are offered.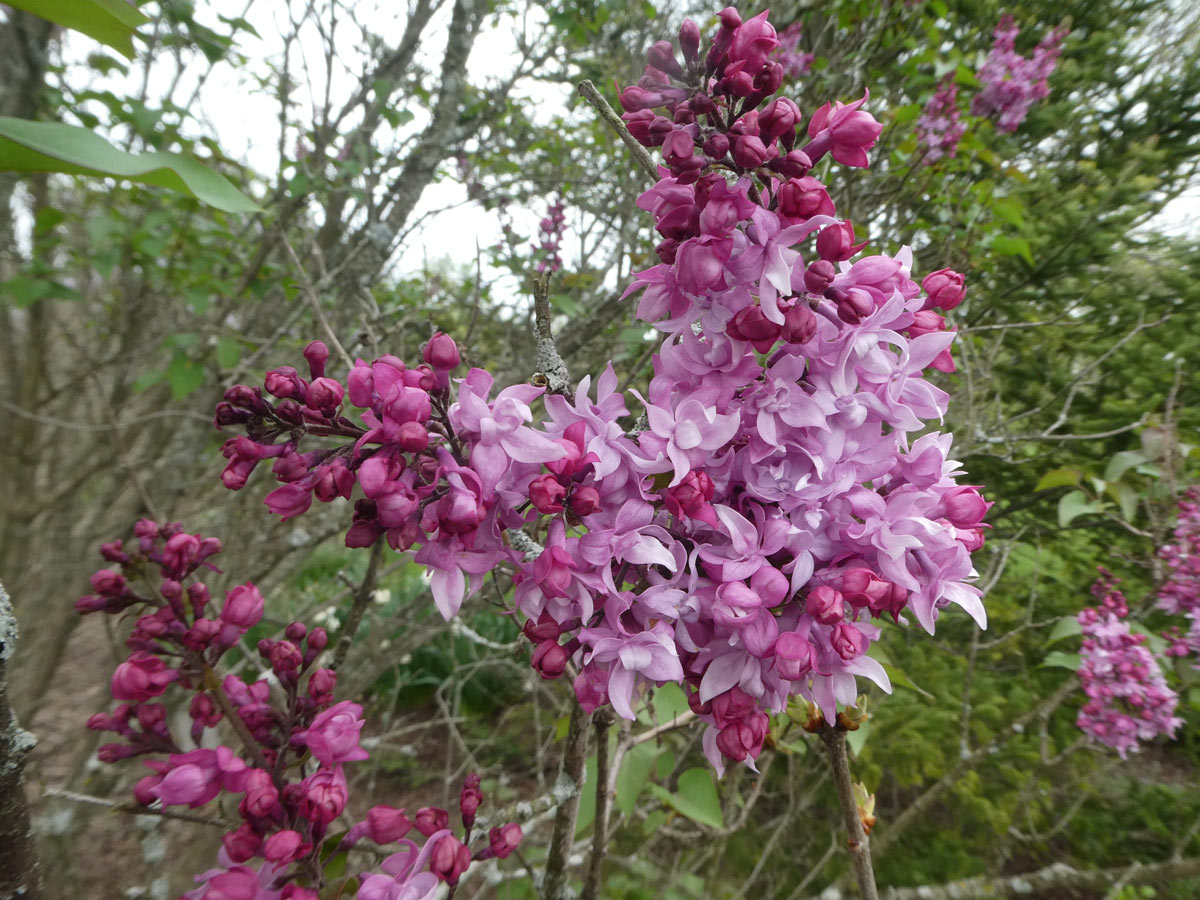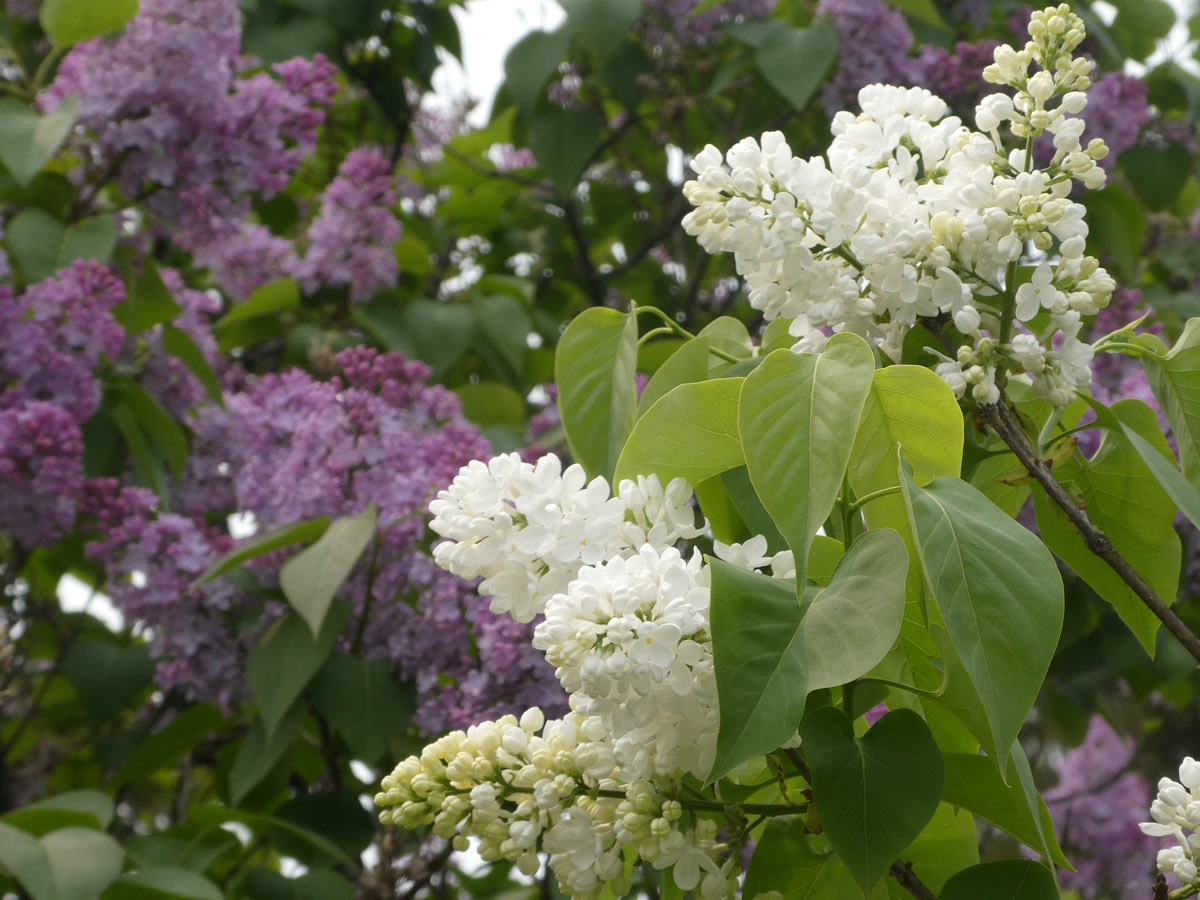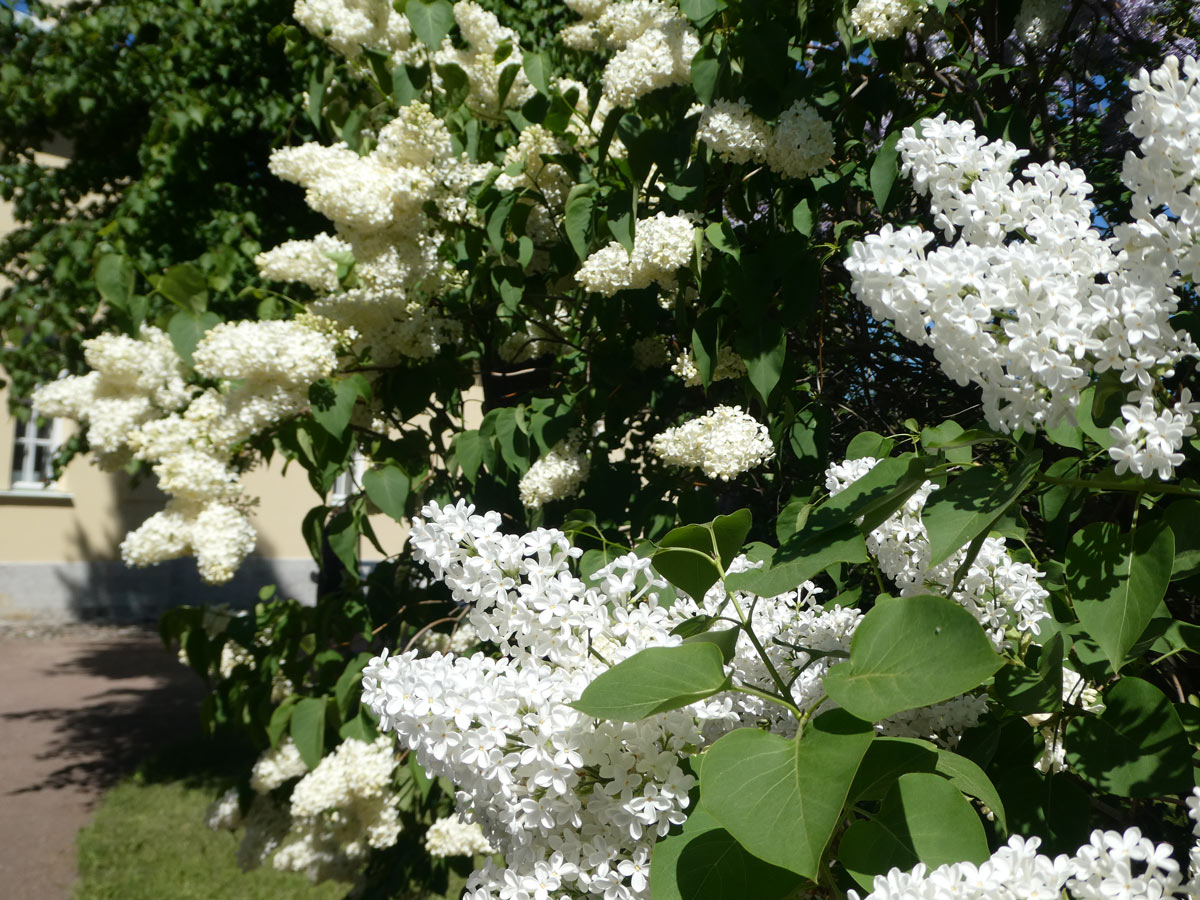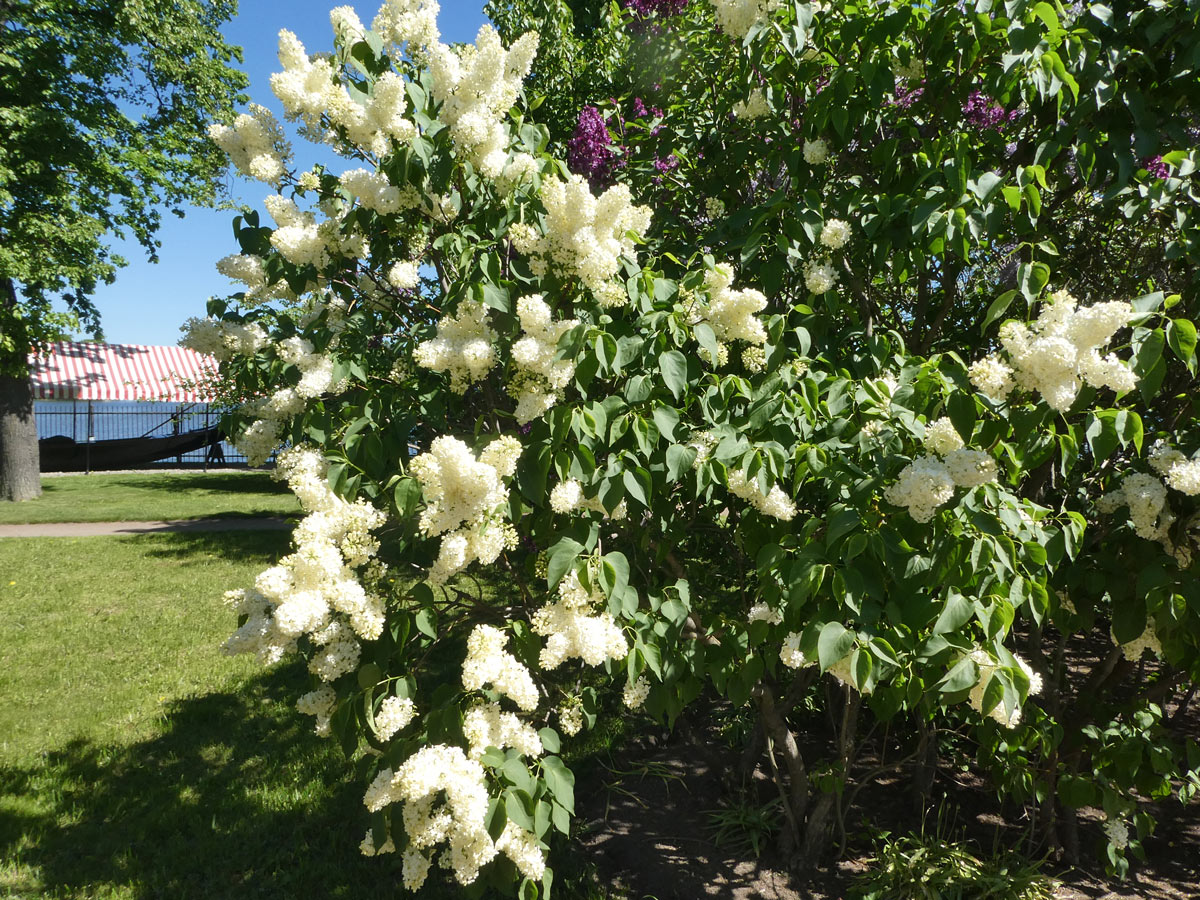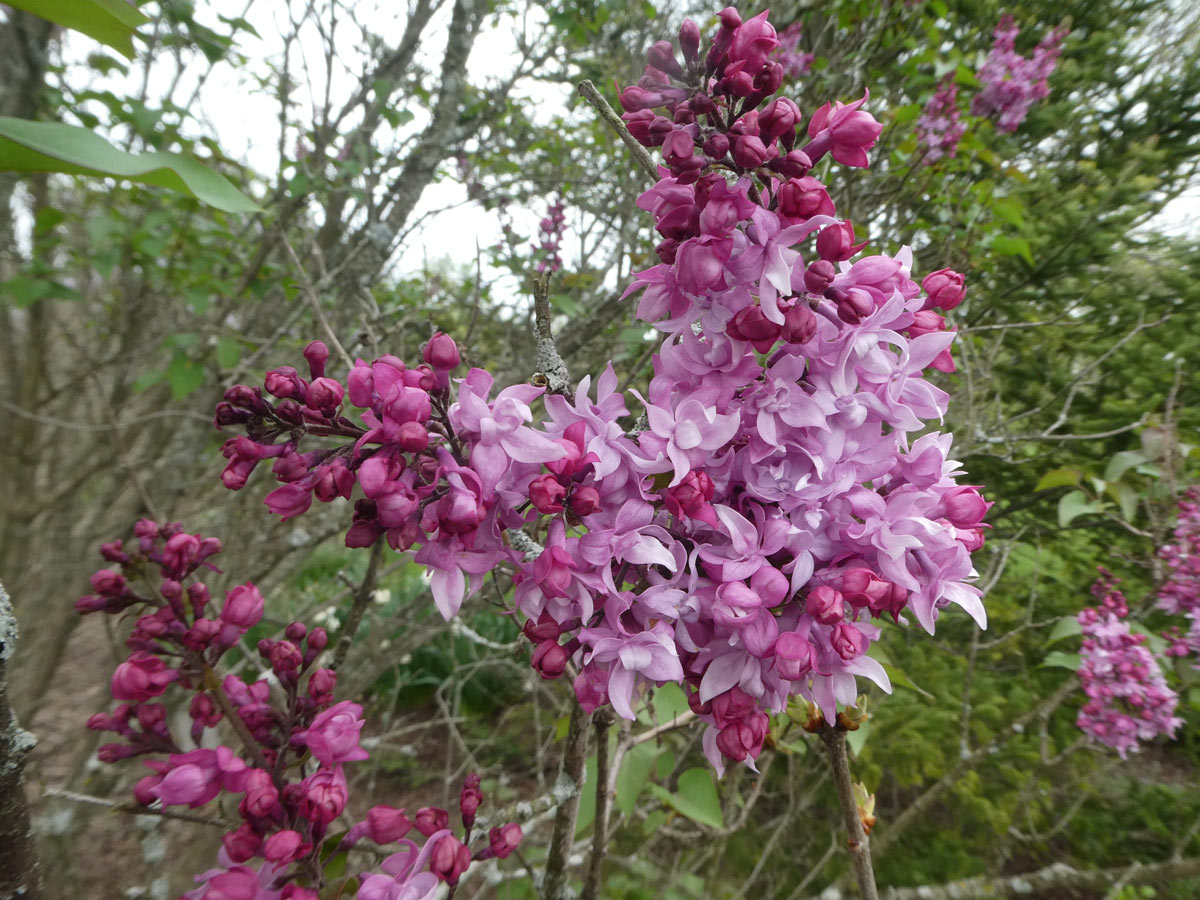 If you have been searching for that special lilac and have not been able to find a source, try one of the following websites: